Tailored CRM solutions for nonprofits
Your CRM (Customer Relationship Management) platform is the central nervous system for your organisation. A suitable, well configured CRM enables your team to work harmoniously, and facilitates an optimal experience for everyone that interacts with you. As a CRM consultant for NFP, we help select and configure the right CRM for your organisation.
We care about the organisations we work with and leverage our experience to tackle common problems faced.
Our team of CRM consultants for NFP provide strategic insight and practical know-how, alongside our established CRM implementation methodology.
We don't just consult, we have an in-house CRM development team team that can deliver advanced integrations between business systems.
I would highly recommend Heartburst for your next digital project. They are professional, efficient and passionate about organisations who want to make a difference.
Erika Avellaneda Celis — Landcare Tasmania
Consulting with NFP organisations to drive impact through their CRM.
We've worked with a broad range of organisations across the nonprofit and for-purpose sectors. Our refined CRM consulting process for NFPs ensures we deliver on time and on budget, and our team are dedicated to providing excellent outcomes for our amazing clients.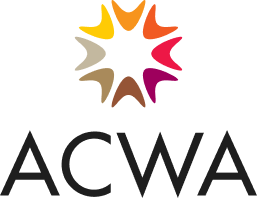 Australian Community Workers Association
ACWA undertakes projects and campaigns to promote, standardise and advance the profession of community work throughout Australia.
The Local Party is a fresh approach to party politics as they strive to make politics better by finding local leaders that already are a big part of their community. The Local Party hopes that by electing independent local leaders that they will be able to find real solutions and opportunities for communities in order to make a big difference.
Our CRM consulting process for NFP
As a CRM consultant for NFP, we kick off the  process by establishing a project team, which is a mix of Heartburst and client stakeholders. Objectives and key issues are identified, and we make plans for data extraction. We'll walk through the process to ensure we're all on the same page.
Identify "as-is" processes
Whether you're using still using spreadsheets or you have have an existing legacy system, we'll unpack and document your "as-is" workflows. Understanding the current-state helps us identify current efficiencies, pain points, and ideas, preparing us for the next step…
Here's where the magic happens! Based on learnings so far, we complete user journey analysis and design our "to-be" processes. We create a revised data model, plan future-state workflows, and establish our tagging and segmentation categories.
Now that we have a firm grip on system requirements, we go shopping. As an NFP CRM consultant, we are "platform agnostic" and committed to selecting the right CRM platform that meets your unique needs. We have partnered with popular platforms used by the Nonprofit sector, bringing valuable experience to an important decision.
Impact analysis and change planning
A change to a core system will affect everyone within your organisation and beyond. Careful change management is crucial for a smooth launch of your new CRM. We assist with impact analysis and help with the transition.
Time to roll our sleeves up and get our hands dirty! There's so much to configure: custom fields, segments, tags, email templates, workflows, forms, and donation receipts to name a few. We'll ensure your CRM is tailored to your organisation with helpful dashboards and relevant reports.
Our upbeat CRM training sessions empower your team to make the most of your system. We prepare custom training materials and cover topics specific to your user roles. Training can be delivered in-person or online (or both!) and sessions are recorded for future reference.
Our technical team take the hassle out of migrating data from your existing system. Before we begin, we complete a data cleansing exercise to rationalise your contact list. We then map data fields, extract the data, and import into the new system. Sounds easy, right?
The successful launch of a new CRM requires careful planning and execution. Our team are experienced in managing this process, which includes a usage freeze during cutover, and communications to stakeholders. You can now begin enjoying the benefits of your new platform!
Our CRM technology for NFP
As a CRM consultant for NFP, we've partnered with a range of CRM platforms, which we can tailor to your unique needs. We're not locked-in though! We are technology agnostic and open to exploring the platform that's the best fit. Rather than jumping to conclusions about technology choice, we seek to understand your organisation first. You don't need to be limited by a platforms' feature set either, our technical team can deliver integrations and custom development to bridge the gap.
At Heartburst, we're about strong relationships not transactional projects. We want to partner with you as your specialised CRM consultant for NFP. We'll champion the success of your digital endeavours, but more importantly in the success of your mission. Our purpose is to enable your impact.
Your CRM's success will be hampered if it doesn't "talk" to other business critical systems. Our team can integrate with your finance system, website, marketing tools, and fundraising platforms. This will automates data processing and save on operations costs.
When your project has bespoke functional requirements, our in-house development team is here to help. We provide custom UX design and software development services to build custom web applications. You'll have peace of mind with our support plans, ensuring your custom app grows with you.
While some CRM platforms come with their own hosting, others require self-hosting. Our fully managed cloud hosting service is secure and Australian-based to ensure maximum availability. Supported by our local team, you can leave the tech stuff in our hands, or we can give your IT team the keys.
Frequently asked questions
Need a CRM consultant for NFP? Let's chat.