ACWA undertakes projects and campaigns to promote, standardise and advance the profession of community work throughout Australia.
ACWA has a membership program which provides recognition and representation, employability, publications, resources, and insurance programs.  They undertake professional development and support for their members through CPD programs, member directory and jobs board.
Heartburst has been working with ACWA for a number of years in support of their digital journey including the design and development of their WordPress website.  This included an online portal for members and migrants seeking skills assessment for community work in Australia.
Rationale for a CRM
Due to the growth in membership applications and the processes involved in performing checks, we helped ACWA document their current 'as is' processes and define the 'to-be' processes. We then used these as inputs in selecting a CRM that would automate the workflows/assessments.  
It was discovered that savings of hundreds of thousands per annum could be made through enabling a CRM that gave the team access to member information and automated many of the workflow steps.  For example, reminders, follow up emails for incomplete membership applications, workflows between staff could all be automated.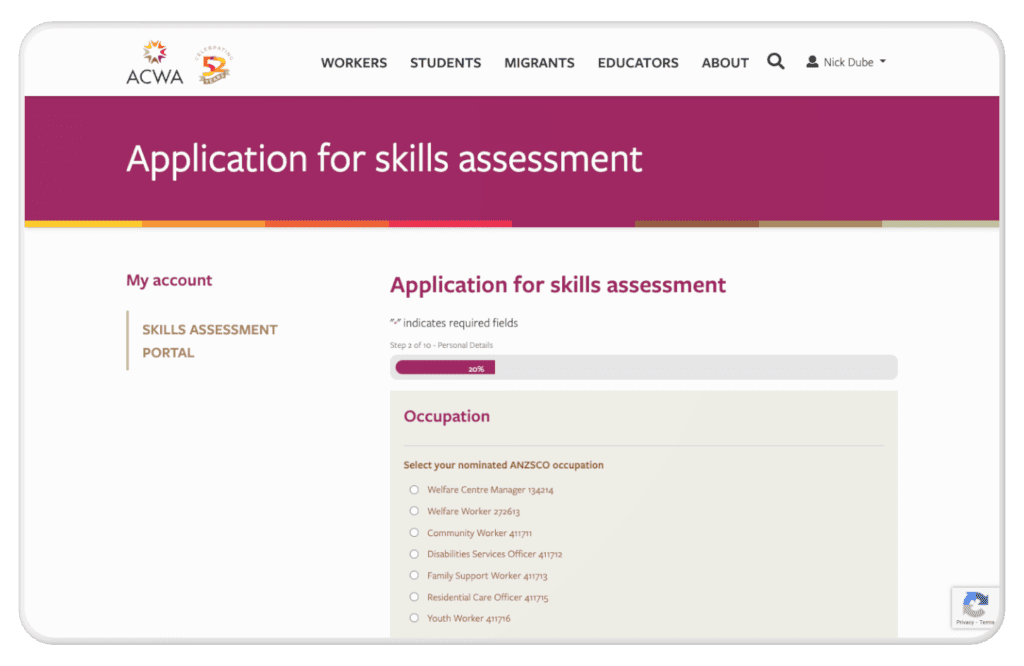 Heartburst assistance
Heartburst undertook the Discovery process through a series of workshops.  This was followed up with prioritisation of features and requirements that informed a CRM selection phase.
We then undertook a selection process that shortlisted CRM platforms that have a focus on membership and workflow.  After a detailed investigation, including trials and vendor presentations, it was concluded that ACWAs requirements were too custom in nature for an 'out-of-the-box' CRM.  Microsoft Dynamics was evaluated and concluded as a very good fit due to its customisation capability and charity pricing. 
However, the implementation costs were outside the original budget of ACWA.  So Heartburst provided a detailed analysis of costs and savings and provided an alternative to MS dynamics that would involve custom development as a lower cost alternative (without the benefit of many of the expected CRM features).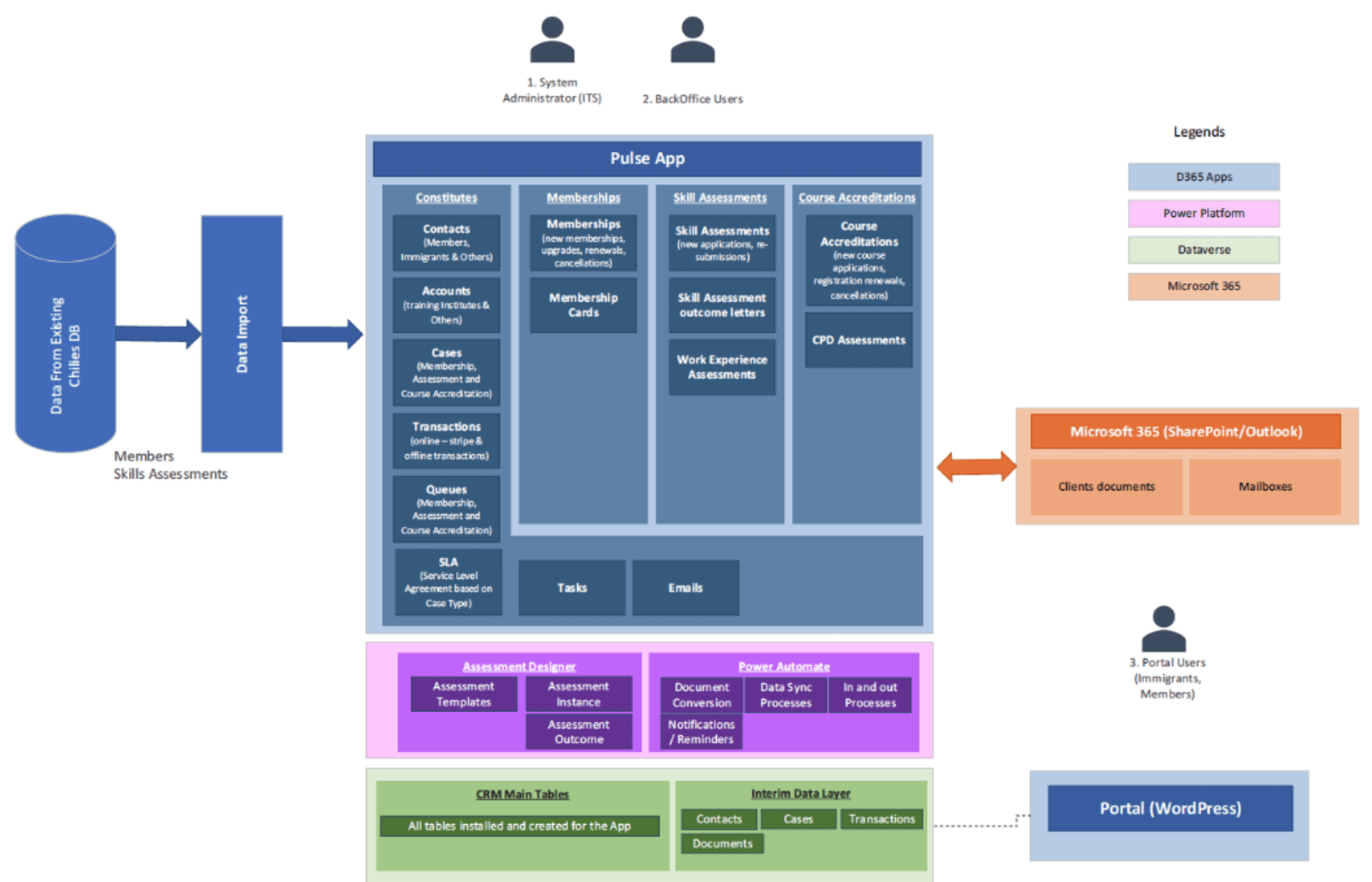 A CRM workflow diagram created for ACWA
On presentation to management and board, MS Dynamics was selected and is now being implemented with initial phases complete.